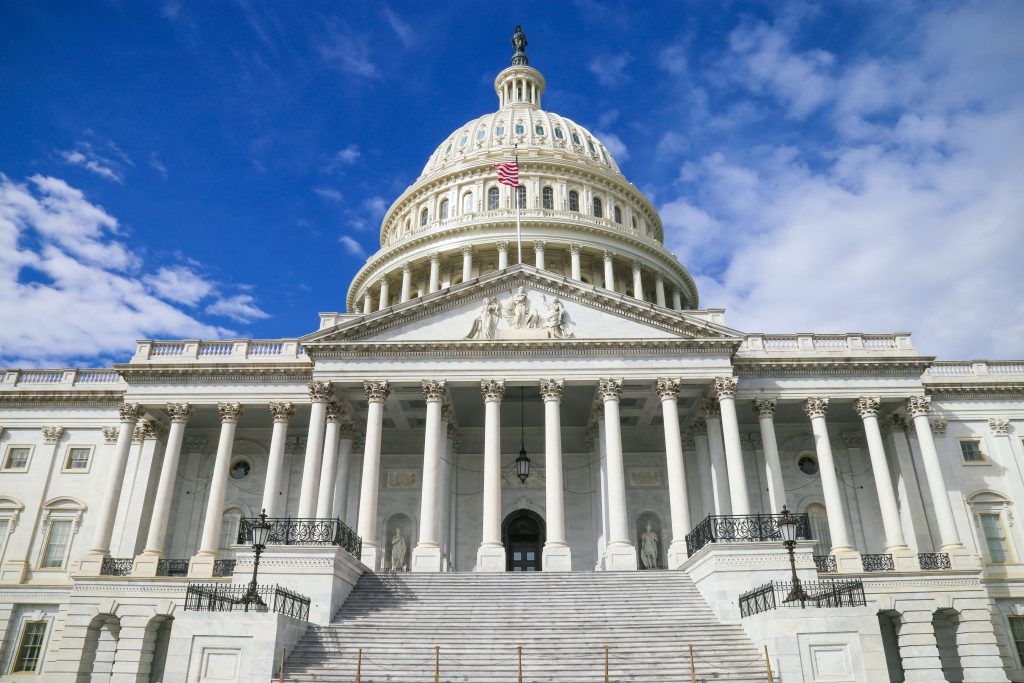 It is clear that cannabidiol ("CBD") is everywhere and in (almost) everything; in foods, beverages, and even pet foods. What is less clear is how CBD ranks as an enforcement priority for the U.S. Food and Drug Administration ("FDA") and what the agency expects of manufacturers.
Even though FDA has previously not objected to the use of certain hemp ingredients in foods that are Generally Recognized as Safe ("GRAS") by the agency (e.g., hulled hemp seed, hemp seed protein powder, and hemp seed oil), its official position on CBD, which is derived from hemp, is that CBD cannot be sold as a dietary supplement or added to food. This position has not stopped food and supplement companies, however, from continuing to produce and market CBD products.
Most marketers of CBD products have avoided FDA enforcement so far. But any company that claims its CBD product can treat a disease or ailment is at risk of facing enforcement action from FDA, the Federal Trade Commission ("FTC"), or, in some cases, both agencies. FDA continues to monitor the CBD marketplace for potentially dangerous products, issuing warning letters in December of 2020 to five companies. Notably, FDA identified concerns about high-risk routes of administration (including nasal, ophthalmic, and inhalation) for the products at issue. Although FDA is the primary U.S. regulatory authority with respect to foods and dietary supplements, FTC recently announced its first law enforcement crackdown on deceptive claims in the growing market for CBD products. The FTC took action against six sellers of CBD-containing products for allegedly making a wide range of scientifically unsupported claims about their ability to treat serious health conditions, including cancer, heart disease, hypertension, Alzheimer's disease, and other conditions. Some believe that FDA will remain focused on developing underlying policies related to the use of CBD in consumer products, while FTC will now more aggressively pursue companies that make aggressive claims that CBD can be used to treat serious diseases.
Although FDA has repeatedly clarified that CBD cannot be added to foods and dietary supplements, its enforcement thus far has been limited to the highest-risk violators, such as CBD products that claim to prevent, diagnose, treat, or cure serious diseases. This type of enforcement is not unique to CBD products, as FDA often issues warning letters to manufacturers of supplements or foods bearing similar claims. However, if FDA treats CBD in functionally the same way as it enforces its regulations for supplements or foods, the CBD industry is left to contemplate important questions: Where does FDA actually draw the line when it comes to CBD products? Does it even matter?
A highly anticipated policy initiative may answer this question. In July 2020, FDA submitted a guidance document outlining its CBD enforcement discretion policy, "Cannabidiol Enforcement Policy; Draft Guidance for Industry," (the "Guidance") to the Office of Management and Budget ("OMB") for review. Since FDA's submission of the Guidance, industry has been eagerly awaiting further updates. However, the Guidance has been pending since July 22, 2020, and as of December 17, 2020, still has not been cleared. On December 8th, in a Fireside Chat with Haynes and Boone's Suzie Trigg, Joseph Franklin, Policy Director for the Principal Deputy Commissioner at FDA, noted that "The only thing that we can say, from the FDA perspective," is that "it was submitted in July for OMB review as part of the normal process. That's the only comment we can provide on that at this time."
Historically, FDA's formal enforcement discretion policies outline requirements that regulated industry must meet to avoid FDA enforcement. These guidance documents encourage voluntary compliance while concurrently allowing the agency to allocate its limited enforcement resources to higher-priority initiatives. Publishing an enforcement discretion policy for CBD would formalize FDA's existing practice of primarily targeting high-risk violators while shining light on other factors it considers when making enforcement decisions. As seen from FDA's use of similar enforcement policies for personal protective equipment during the COVID-19 pandemic, providing clarity to industry through guidance assists companies who wish to comply by providing practical guidance. The practice also acknowledges the reality that FDA does not have the resources to closely monitor all products under its jurisdiction. Companies that choose to operate outside the scope of such enforcement discretion policies risk inviting avoidable enforcement actions from FDA.
The protracted pace of review for the Guidance may soon speed up with a new administration set to take over in January, but there are also other policy initiatives that could alter the regulation of CBD. Congressional action is one possibility, given previous bipartisan interest in developing a legal pathway for CBD. CBD received a mention in the 2020 Consolidated Appropriations Act, with the Explanatory Statement encouraging additional NIH research on CBD's therapeutic effects and toxicity and recommending that $2 million be devoted to FDA's CBD activities. Also in 2019, a bipartisan group of legislators submitted a letter to FDA requesting a formal enforcement discretion policy and an interim final rule outlining how CBD could be marketed as a dietary supplement and food additive. It is likely that this letter may have served as the impetus for the currently-pending Guidance, even though it is unclear whether FDA is considering the issuance of an interim final rule at this time.
Another piece of legislation under consideration, the Hemp and Hemp-Derived CBD Consumer Protection and Market Stabilization Act of 2020, was introduced in September 2020 and would explicitly declare CBD and other hemp derivatives to be dietary ingredients, thus rendering them eligible to be added to dietary supplements. As a dietary ingredient in supplements, CBD would also be subject to the applicable supplement regulatory requirements, such as compliance with Good Manufacturing Practices and labeling requirements. The bill is still in committee, but has generally been viewed positively by industry as a clear path forward for marketing CBD products and ensuring that they are produced and marketed safely.
Additionally, with the CBD industry rapidly maturing, there is always the possibility that a manufacturer could successfully submit a New Dietary Ingredient Notification to FDA in 2021 without objections, opening the door for FDA to at least indirectly acknowledge the safety of CBD in dietary supplements.
Still, the need for regulatory guidance is greater than ever, especially with the uncertainty at the federal level further complicated by a patchwork of wide-ranging—and sometimes conflicting—state regulatory schemes. With an assortment of requirements to choose from, how should a CBD company market its products to minimize enforcement risks? There are a few key standards to always keep in mind:
Proposition 65 Warning Requirement – California added delta-9 tetrahydrocannabinol ("THC") to the Proposition 65 chemicals list on January 3, 2020. Because there is no safe harbor level, CBD products sold in the state of California must include the applicable Proposition 65 warning if they contain any detectable amount of THC starting January 3, 2021.
Disease Claims – FDA has consistently taken action against CBD companies marketing products with disease claims, especially when companies market CBD products purporting to treat, cure, or prevent COVID-19. FTC's announcement signals that it will now watch this space closely as well.
Compliance with CGMPs – Putting aside the issue of CBD's status, if a CBD product is marketed as a supplement, the manufacturer must also comply with applicable CGMPs.
Compliance with applicable state laws where products are sold and manufactured – It may seem obvious, but CBD companies should also, at the very least, always meet the minimum requirements of the states where their products are manufactured and sold.
Until FDA provides greater clarity, the CBD industry may continue to grow in response to consumer demand. However, one thing is clear: marketing foods and supplements containing CBD is still a risk, and using health or disease claims to market a CBD product is a surefire way to attract the attention of FDA and FTC.